HOT OFF THE SWEET TRACK... (oops, sorry, catwalk)
by our fashion correspondent in Howdaluk
Autumn looks for the Neolithic to the Iron Age
This season, there are two main looks to choose from - glamorous unisex tailoring and the laid back bohemian look. It's all in the mix.
Colour makes a difference this season so steer clear of black and treat purple and brown as the new basics. Beware of breaking up prints with blocks of colour. That's when they can start to look busy.
Masculine tailoring is this season's smart option while military is a strong trend in classic style. The details that make the look are patch pockets, epaulettes and buttons (gold AND silver).
The military look
Shirts and dresses are the more casual option and for those anxious about deserting their basic black, the new dark shades are brown, olive, navy and grey.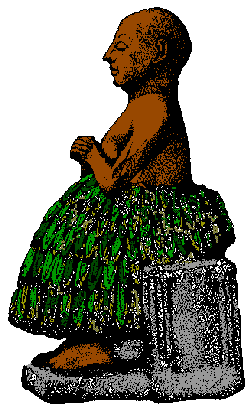 Skirts are an option for the casual look
The silhouette is still narrow, so DON'T mistake layering for mixing. The new bohemian look is all about texture and pattern. It carries right through to your tights and the shade of your shoes.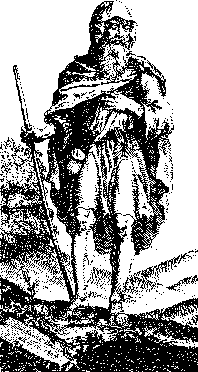 Don't mistake layering for mixing
The era's wise investment is suede. It so suits the season's look that it's the natural choice for accessories: a chocolate suede slouch-bag or a pair of lavender suede knee-high boots are top of the season's must-have list. Remember, suede boots in a practical dark brown will go with absolutely everything!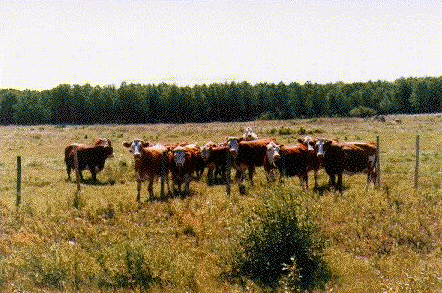 Suede: the season's wise investment
---
The military look: after Simon James 1993 Exploring the World of the Celts (Thames and Hudson) p.81
The casual look: after Shirley Felts in M.Magnusson 1977 BC The Archaeology of the Bible Lands (Book Club Associates) p.20
Don't mistake mixing for layering: William Stukeley 1740
Apologies to Elle magazine.
---

E-mail

assemblage
---
©assemblage 1996