The Centrefold
In this issue we have a double centrefold for you – an archaeological hands and feet by Jonathan Bateman.

"These photographs are part of a larger collection I took as part of the Gardoms Edge Project last summer. The photographs are one way in which I can explore how people create pasts on site. A larger photo essay is planned to go on the web in the near future."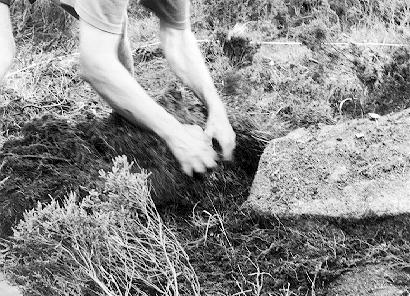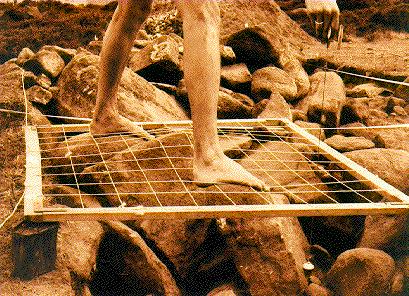 The Gardoms Edge Project is a joint concern, shared by the Department of Archaeology and Prehistory at the University of Sheffield and the Peak District National Park. Gardoms Edge lies east of Baslow, Derbyshire, on the road to Chesterfield. This summers excavation runs from the end of May to the middle of June.
Photographs ©Jonathan Bateman 1997
©assemblage 1997