The reports are archived by the ADS.
Type and search a contractor and click 'Go' to view all available reports from that contractor or browse list of contractors here.
<! --- >
Results for Beacon Planning Ltd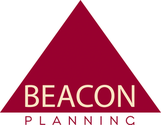 Planning and Heritage Specialists
We help clients across the UK to navigate the complexities of the planning system and offer expert development advice on a wide range of projects from householder applications to major development proposals.
Our multi-disciplinary team of chartered town planners, urban designers and members of both the Institute of Historic Building Conservation (IHBC) and the Chartered Institute for Archaeologists (CIfA) has the knowledge and experience to find solutions to the most complex planning and heritage problems.
We also work with local planning authorities to prepare Conservation Area Appraisals, act as expert witness for appeals and provide locum services for conservation advice.
Click on the title of the document to see more details and use the file type link to go straight to the report. Where multiple files exist for a report, you will need to go to the full details page in order to access the files.
Cite this report listing using this URL: http://archaeologydataservice.ac.uk/archives/view/greylit/browse.cfm?unit=Beacon Planning Ltd