The reports are archived by the ADS.
Type and search a contractor and click 'Go' to view all available reports from that contractor or browse list of contractors here.
<! --- >
Results for Oxford Archaeological Unit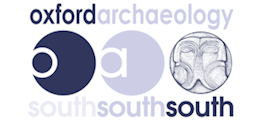 "Oxford Archaeology is the largest independent archaeological practice in the country with over 200 specialist staff based in Oxford and Lancaster. Founded in 1973, Oxford Archaeology has a 30-year tradition of quality, innovation and service.
Most archaeological work today is carried out in advance of development. Oxford Archaeology is one of the leading service-providers in this field, with thousands of clients who recognise Oxford Archaeology as experts in excavation and heritage management.
As a registered educational charity, Oxford Archaeology also cares about helping people to discover and enjoy their heritage. They have welcomed many thousands of visitors to their sites on open days and tours, and volunteers have taken part in many of their major excavations."
Click on the title of the document to see more details and use the file type link to go straight to the report. Where multiple files exist for a report, you will need to go to the full details page in order to access the files.
Cite this report listing using this URL: http://archaeologydataservice.ac.uk/archives/view/greylit/browse.cfm?unit=Oxford Archaeological Unit