The reports are archived by the ADS.
Type and search a contractor and click 'Go' to view all available reports from that contractor or browse list of contractors here.
<! --- >
Results for Quaternary Scientific (Quest)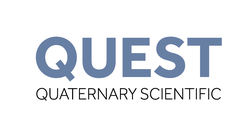 Quest is a well-established commercial enterprise within the School of Archaeology, Geography and Environmental Science at the University of Reading. We provide an expert environmental archaeological service to archaeological companies, environmental consultancies and government organisations. Since 1996, the business has expanded to include a network of specialist and technical staff that service all aspects of environmental archaeological contract work. Utilising this and the extensive range of analytical equipment, laboratory facilities and technical expertise Quest endeavors to become the leading environmental archaeological contract service facility in Europe.
Click on the title of the document to see more details and use the file type link to go straight to the report. Where multiple files exist for a report, you will need to go to the full details page in order to access the files.
Cite this report listing using this URL: http://archaeologydataservice.ac.uk/archives/view/greylit/browse.cfm?unit=Quaternary Scientific (Quest)