The reports are archived by the ADS.
Type and search a contractor and click 'Go' to view all available reports from that contractor or browse list of contractors here.
<! --- >
Results for Richard Parker Historic Building Recording and Interpretation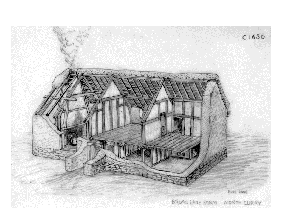 Richard Parker is an archaeologist and historic buildings consultant based in Exeter, Devon. He has over 20 years of professional experience in providing archaeological building surveys and reconstruction and interpretation drawings of ecclesiastical and secular buildings of all periods. Clients have included Local Authorities, Cambridge colleges and private individuals. Mr Parker is a committee member of the Devon Buildings Group and a Trustee of the Exeter Historic Buildings Trust.
Click on the title of the document to see more details and use the file type link to go straight to the report. Where multiple files exist for a report, you will need to go to the full details page in order to access the files.
Cite this report listing using this URL: http://archaeologydataservice.ac.uk/archives/view/greylit/browse.cfm?unit=Richard Parker Historic Building Recording and Interpretation