The reports are archived by the ADS.
Type and search a contractor and click 'Go' to view all available reports from that contractor or browse list of contractors here.
<! --- >
Results for Swale and Thames Archaeological Survey Company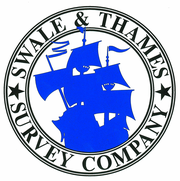 "Swale & Thames Survey Company (SWAT Archaeology) started work in 1998 on a three year programme of archaeological investigation for Swale Borough Council. Now in 2014 we have dozens of clients throughout the south-east and undertake projects from the smallest watching brief to full investigation of sites in advance of large developments. Dr Paul Wilkinson, its principal is a member for archaeologists (MifA) and approved by all borough and district councils in the south-east."
Click on the title of the document to see more details and use the file type link to go straight to the report. Where multiple files exist for a report, you will need to go to the full details page in order to access the files.
Cite this report listing using this URL: http://archaeologydataservice.ac.uk/archives/view/greylit/browse.cfm?unit=Swale and Thames Archaeological Survey Company