Introduction
The aim of this resource is to make available unpublished fieldwork reports in an easily retrievable fashion. There are currently 45033 reports available and this number is increasing steadily through the OASIS project in England and Scotland.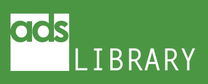 The grey literature here is now searchable alongside other archaeological publications in the ADS Library. The library is currently released in beta and we would appreciate feedback on the new search system.
Through this resource it is possible to list the reports by contractor, using the browse by contractor option and also to do a more advanced search filtering these reports by period, monument/artefact type and location using the search option. These unpublished reports cover archaeological interventions such as: watching briefs, excavation reports and building surveys. Desk-based assessments and specialist analysis are also included.