GUIDELINES FOR DEPOSITORS: Interfaces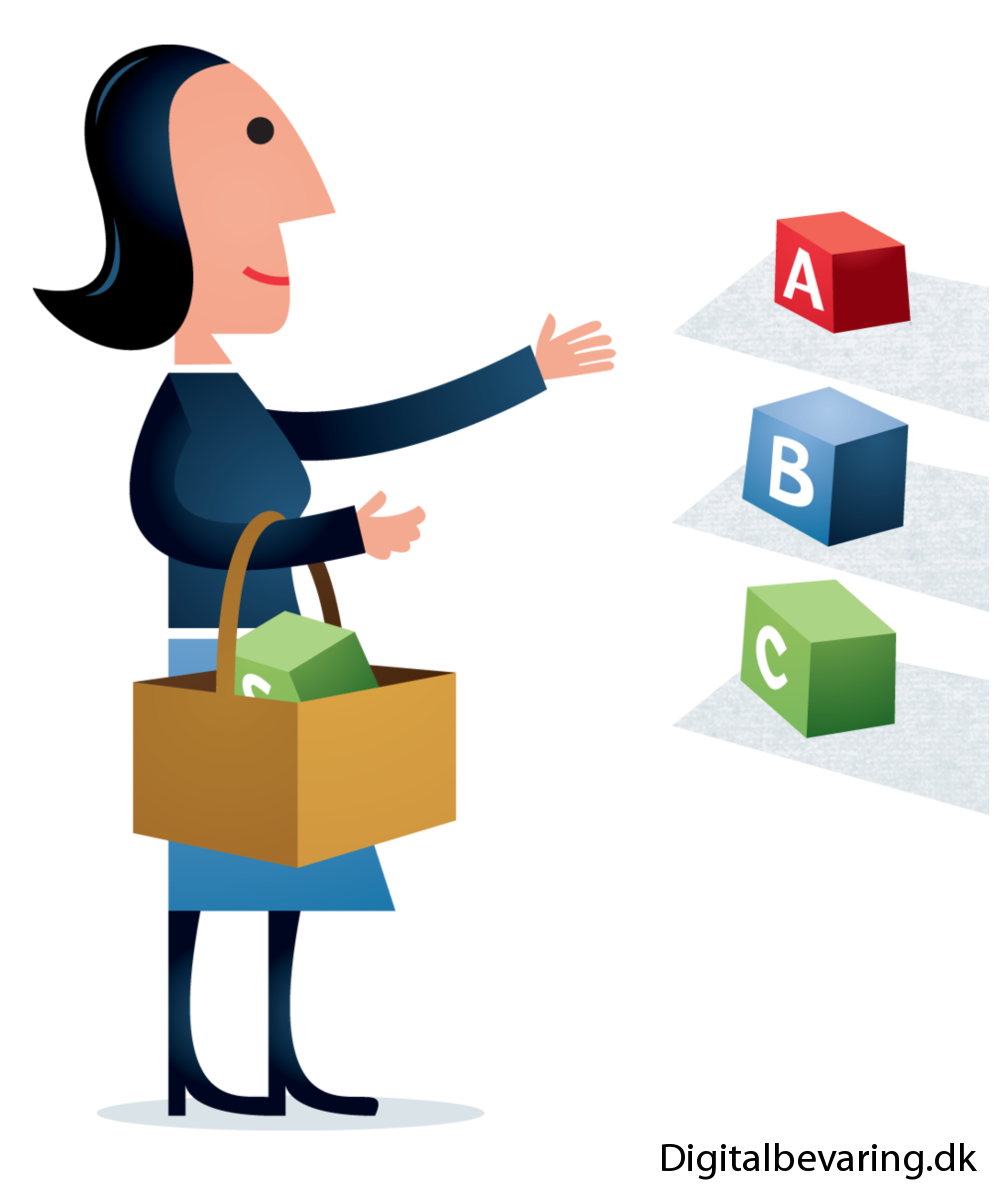 Version 4.1 April 2021
Guideline quick links
Navigate to a section of the guidelines using the links below:
Interfaces for Dissemination of Archives
Layout
When depositing with the ADS, there are two main types of interface option available: our standard or a custom interface. These different interfaces allow the depositor to have more flexibility with how their data is disseminated. As shown below, all archives have the same initial layout: name at the top, followed by creators and year of creation. They have a sidebar that includes the page navigation, licence and copyright information, primary contact, and resource identifiers (including doi).
Introduction/Overview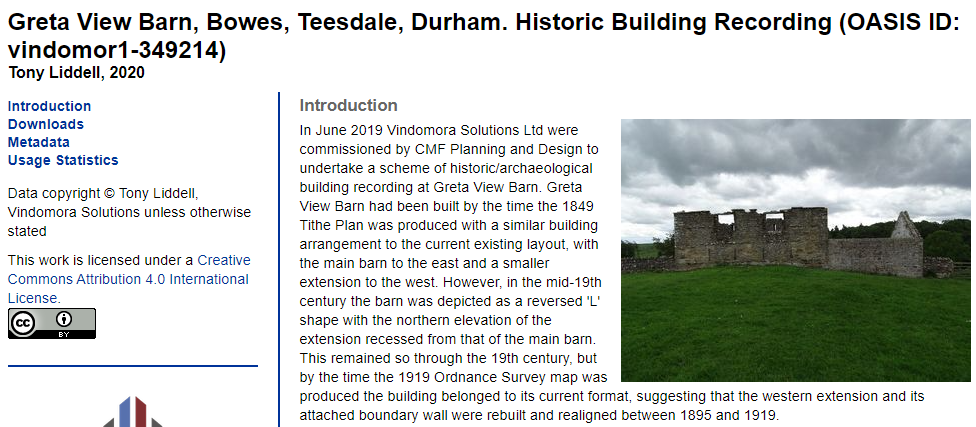 The introduction text and images (as well as the optional overview page) are all specified by the depositor. When not specified, these are filled in at the discretion of the archivist.
Metadata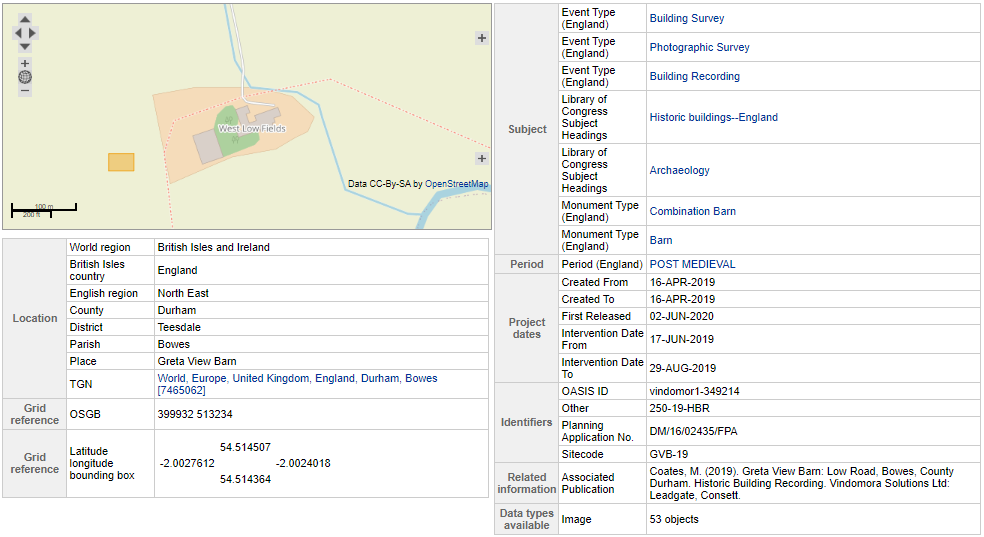 The metadata page lists information relating to the archive as whole including:
Location (both visually through a map and text)
Grid references
Linked subject terms to thesori
Period
Project dates
Identifiers (OASIS ID, Site code, etc)
Related information
Data types available
Within this page, users can find an interactive map which shows the extent of the site as well as linked thesauri terms which elaborate on what is in the collection.
Usage statistics

Usage statistics include visits to the archive, file downloads, page views within the archive, and cumulative totals. These totals are shown on graphs and can be exported or printed.
Standard template
The downloads are organised by specific datatypes. Two examples include:
Cotswold Archaeology (2019) Land at Oak Lane, Bredon, Worcestershire. Excavation [data-set]. York: Archaeology Data Service [distributor] https://doi.org/10.5284/1058991
Wessex Archaeology (2019) Old Sarum Trunk Main Replacement, Wiltshire: Archaeological excavation [data-set]. York: Archaeology Data Service [distributor] https://doi.org/10.5284/1057522
Custom interfaces
For larger archives, a custom interface is included but a custom interface can be created for any archive. What we would create depends on the archive and what the depositor requests. Below are some examples of custom archives:
Martyn Allen, Nathan Blick, Tom Brindle, Tim Evans, Michael Fulford, Neil Holbrook, Lisa Lodwick, Julian D Richards, Alex Smith (2018) The Rural Settlement of Roman Britain: an online resource [data-set]. York: Archaeology Data Service [distributor] https://doi.org/10.5284/1030449
Museum of London Archaeology (2019) The Prittlewell princely burial: excavations at Priory Crescent, Southend-on-Sea, Essex 2003 [data-set]. York: Archaeology Data Service [distributor] https://doi.org/10.5284/1050095
ArchAIDE consortium (2019) ARCHAIDE Portal for Publications and Outputs [data-set]. York: Archaeology Data Service [distributor] https://doi.org/10.5284/1050896
Vernacular Architecture Group (VAG) (2020) Dendrochronology Database [data-set]. York: Archaeology Data Service [distributor] https://doi.org/10.5284/1059006
---