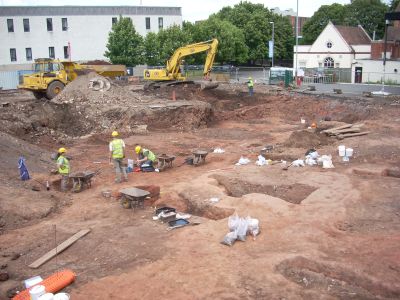 Birmingham Archaeology was originally set up as the Birmingham University Field Archaeology Unit (BUFAU) in the 1970s. BUFAU/BA was in operation from 1976-2012, and from 1991-2012 as a fully commercial unit, latterly in conjunction with VISTA and BA(e) (Visualisation and Environmental sections respectively) in the same organisation.
Following the closure of Birmingham Archaeology, a project was initiated to identify and secure important born-digital archival material, and latterly to arrange transfer to the Archaeology Data Service (ADS). In view of the increasing difficulty in accessing archival material at the University of Birmingham and from HERs, the scope of the project was expanded to provide as far as possible a full record of all archaeological grey literature reports for English sites.
To date, the project has transferred the majority of fieldwork reports into the ADS Library (Stage 1), with a further tranche of reports with additional digital images archived as individual projects (Stages 2). A final phase of the project - to transfer project with report and additional digital material such as CAD and GIS was completed in early 2018.