The reports are archived by the ADS.
Type and search a contractor and click 'Go' to view all available reports from that contractor or browse list of contractors here.
<! --- >
Results for Arrowhead Archaeology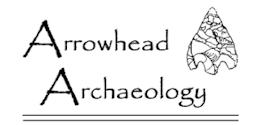 "Arrowhead Archaeology was founded in 2006 by C.P. Clarke BA, FSA, MIFA to provide efficiently executed, cost effective and high quality archaeological and building recording services to the developer, generally in response to conditions placed on Planning Consents or to accompany planning applications.

Arrowhead Archaeology is listed as a consultancy by Dorset and Devon County Councils, and undertakes services including fieldwork mainly in west Dorset, east Devon and south Somerset. Archaeological work of all kinds is undertaken in-house or arranged, with most in-house work being small-scale or benefitting from Phil's long experience as a Principal Archaeologist in a local government context. "
Click on the title of the document to see more details and use the file type link to go straight to the report. Where multiple files exist for a report, you will need to go to the full details page in order to access the files.
Cite this report listing using this URL: http://archaeologydataservice.ac.uk/archives/view/greylit/browse.cfm?unit=Arrowhead Archaeology