Introduction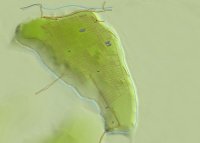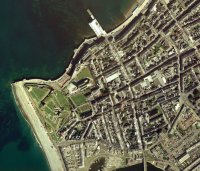 This resource derives from the Mapping the medieval urban landscape research project which began in 2003 with two years funding from the Arts and Humanities Research Council.
Using mapping as a medium, the project examined how urban landscapes were shaped in the middle ages, the project furthers an understanding of the forms and formation of medieval towns. It is the first project to have used spatial technologies – Geographical Information Systems (GIS) and Global Positioning Systems (GPS) – as a basis for mapping and analysing medieval urban landscapes. The project team was Dr Keith Lilley (director), Dr Chris Lloyd (co-director), and Dr Steven Trick (researcher) and the research was conducted at Queen's University Belfast.
The project focused on a group of 'new towns' situated in Wales and England and established in the reign of King Edward I. The towns were all founded between 1277 and 1303. The project looked at thirteen of them in detail: Aberystwyth, Beaumaris, Caernarfon, Caerwys, Conwy, Cricieth, Flint, Harlech, Holt, Newborough, Overton, Rhuddlan, and Winchelsea.
The project's aims were to: firstly, characterise the urban forms of Edward's new towns; secondly, establish their original layout and design; thirdly identify common aspects of their design; fourthly, examine the agents and the decision-making processes involved in their formation. The project also had as one of its main aims the creation of an interactive, digital historic towns atlas made available to a broad audience to disseminate awareness and knowledge of medieval towns in general, and stimulate interest in Edward I's new towns in particular.
[top]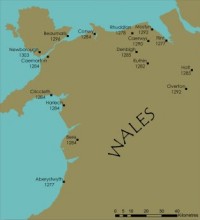 The digital historical atlas of Edward's new towns is made available here. It contains information about each of the towns studied, including an interpretative essay and detailed maps of how the towns looked at around the time they were founded. As well as the atlas text and images there is also an accessible and searchable GIS database of all the towns with historical maps and archaeological data. For those who wish to conduct their own analyses of our project data there are also datasets of raw data which are downloadable.
The project team thank the following organizations for their assistance in this research: Archaeology Data Service, Archaeology South East, Arts and Humanities Research Board, Cadw, Clywd-Powys Archaeological Trust, Gwynedd Archaeological Trust, Royal Commission for Historical Monuments (Wales), National Library of Wales, National Monument Record/English Heritage, National Trust, and the staff of Bangor University Manuscript Library, Caernarfon Record Office, Ceredigion Record Office, Conwy Archives, Denbighshire Record Office, East Sussex Record Office, Flintshire Record Office.
Special thanks to Gill Alexander for the production of core maps in the atlas.
[top]