Introduction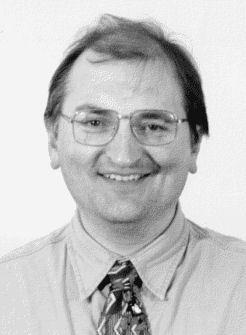 Alan George Vince, archaeologist, born 30 March 1952; died 23 February 2009.
Alan Vince transformed the study of Saxon, medieval and early modern ceramics by applying geological and archaeological techniques. He examined the petrological composition of pots, comparing their constituents with rocks from known geological deposits. Working from microscope slides and later also with chemical analysis of the clay, he could deduce the geographical origin of the pot - sometimes even the precise kiln that had produced it centuries ago. Alan compared tens of thousands of potsherds, from dozens of sites, deploying statistical techniques to transform our understanding of conditions in English towns.
Background
Born in Bath, Alan was educated at Keynsham grammar school and at Southampton University (1970-78). His doctoral thesis, The Medieval Ceramic Industry of the Severn Valley, surveyed this region. He remained at Southampton University until 1979, when he went to work with the Berkshire Archaeology Unit (later becoming part of Wessex Archaeology).
Alan then joined the Museum of London (1980-88), eventually managing the research and publication of artefacts of all periods excavated in the City. The museum already classified ceramics according to geological principles, but it required someone with Alan's vision to show how to process thousands of potsherds and interpret them in the context of the buildings and rubbish dumps that had produced them. Aided by the nascent science of tree-ring dating, which provided a chronological framework, he rapidly produced a detailed type-series of all the pottery used in London from the mid-ninth to the mid-15th centuries. The results, published in a series of books and journal articles, are a cornerstone of medieval ceramic studies.
From 1988, a senior position in the City of Lincoln archaeology unit enabled Alan to study urban life from Bronze Age origins, through Roman and Saxon settlements, to the emergence of an ecclesiastical centre and, ultimately, a Victorian city. But in Lincoln, as elsewhere by the late 1980s, so many sites had been excavated that the data threatened to overwhelm attempts to analyse it. Recognising the potential of embryonic geographical information systems, Alan devised a database in which every discovery could be assessed in terms of its contribution to reconstructing the city's history. The resulting The City by the Pool: Assessing the Archaeology of the City of Lincoln (2003), co-written with Mick Jones and David Stocker, sets the agenda for research and excavation.
One of the first to recognise that the personal computer would transform archaeology, Alan was the first editor of a new online journal, Internet Archaeology, moving on in 1999 to establish a consultancy to provide analytical services in ceramic petrology. A database, with thousands of chemical samples from hundreds of kilns and other sites, was a signal achievement of the last decade.