20 Questions

answered by Maureen Carroll, University of Sheffield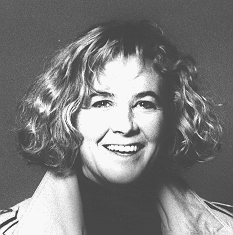 What are the contents of your pockets right now?
A few coins, my swipe card.
Have you ever had a nickname?
Mo -- a long time ago.
When did you first realise you were an archaeologist?
My interests at the age of 9 were divided between drawing Egyptian pyramids and digging up dinosaur bones in the fields which, oddly enough, my mother failed to recognise as such and always said were cow bones.
What's your vision of the perfect archaeological project?
Either excavating a deserted mediaeval village or (for added exotic value) a seaside site somewhere in the Mediterranean with partly submerged buildings.
What was the first concert you ever went to?
It was either Moody Blues or Rod Stewart.
Boots or sandals? Jumpers or cardigans? Tweed and corduroy or leather and denim?
Boots, jumpers, leather and denim.
If you could pursue another career, what would it be?
Journalism.
Where were you on the night of April 23, 1979?
I think I was in a state of panic preparing for my prelims (3 days / 5 written sat unseen essays to qualify for the PhD programme) at Indiana University in Bloomington.
What's the most outrageous or embarrassing thing you've ever done during field work?
In 1992 on the very first day of a river-side excavation in Dusseldorf (a tunnel was being built), where I was to function as site director, I was distracted by someone and lost my balance on the edge of the tunnel walls, falling onto a late Mediaeval bastion wall 5 m below. This happened in front of a team of archaeologists from Britain, Poland and the Netherlands. I was embarrassed at looking so foolish, and very lucky to have only suffered cuts and bruises.
What musical instrument would you most like to learn to play?
Bass guitar.
Who makes you laugh?
Anyone with a dry, anarchic sense of humour.
Wine and chocolate, or beer and chips?
Wine and chocolate.
What's your earliest memory?
Stealing a blue plastic star off my neighbour's Christmas tree (I still have it), my mother's garden party under the silver birches at the age of 2 or 3.
What was the first record you bought?
Edward Bear's 'Bearings' -- a Toronto group.
If you could be reincarnated, how would you like to return?
As a cat, much-loved by someone.
What do students think your funniest or most annoying habit is?
I have been known to entertain a few research students by reciting impossibly long and impossible sounding composite German words.
What book do you wish you had written?
Bitter Lemons by Lawrence Durrell, because he describes the Cyprus I love and would have lived in to be able to write the book.
Who's your dream date?
For intellectual stimulation: Pierre Trudeau. For other kinds of stimulation: Kevin Costner or Clint Eastwood. Then again, there's Robert Carlyle.
What movies make you cry?
The Bridges of Madison County, Out of Africa, Sophie's Choice.
What is your field walking fantasy?
Walking the fields around Carthage in the hot sun and finding stamped African red-slip ware, pieces of marble inscriptions, chunks of mosaics etc., periodically cooling off by sitting under flowering bougainvillaeas.

Maureen Carroll is a lecturer in archaeology at the University of Sheffield. Her research interests range from the archaeology of Roman Europe to the archaeology of ancient gardens. She has published extensively on Greek and Roman gardens, the archaeology of Cologne and the Rhineland, and Medieval Heidelberg. She is currently setting up field projects in Pompeii, Licenza and Gloucestershire. Outside archaeology, she follows Canadian ice hockey, and plays tennis and volleyball. More details about her publications and research interests can be found at the departmental Web site.

Copyright © P.M. Carroll 1998








Copyright © assemblage 1998