Hello! I'm Evelyn, and I started my role as a Digital Archives Assistant for the Archaeology Data Service at the beginning of August. 
Having previously worked as an archive assistant for a commercial archaeology unit, I was involved in compiling and preparing digital data for deposition with museums and repositories including the ADS. I thought I was fairly well versed with the world of digital archiving, but in my short few weeks here I've found that digital preservation is a bit like an iceberg – there's so much more beneath the surface than I initially thought! In my first week or so I found the AIPs, DOIs, CMS, SQL, redsquids and all the other weird and wonderful terms relating to digital data processes a little daunting. But sure enough, as soon as I began to tackle my very first ADS-easy archive and began my journey as part of the wider digital preservation mission, everything started to fall into place.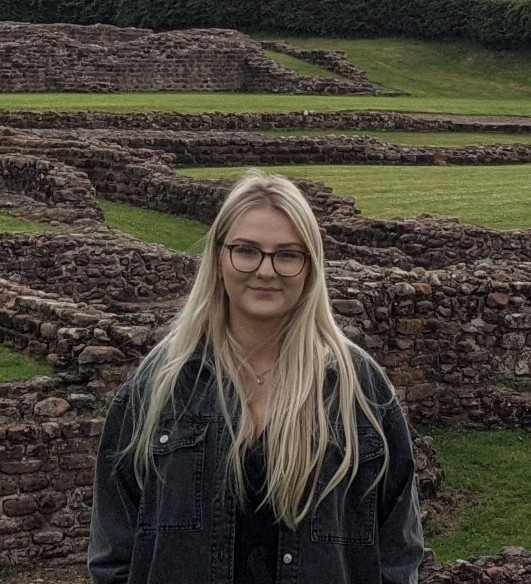 My tasks so far have been delightfully varied and have included archiving small ADS-easy data sets, promoting new releases on social media, ADS Library cleaning, updating archive image captions, taking part in CATS (Curatorial and Technical Staff) Week, and searching the collections for notable archives from the last year to feature in our annual report as 'highlights'. I've really enjoyed being able to develop my IT skills, which admittedly I was a little worried I didn't have enough of, but I've learnt so much in such a short period of time I am just so eager to see what other new skills I develop. In the next six months or so I'm looking forward to learning more about GIS, vector graphics and 3D object collections, and trying my hand at HTML coding. The role of a DAA sounds pretty technical, but as part of the archiving process I have been able to explore some truly fascinating collections, such as building recordings, monument surveys and assemblages of material culture – all from the comfort of my home computer, which really is the beauty of digital archives! 
The rest of the team have been so welcoming, and have provided some excellent in-house training and fascinating introductions to the different components of the ADS enterprise, including International Projects such as SEADDA and ARIADNE, and of course OASIS, which I had previous experience of using in my last role. As someone who had previously worked with the ADS from the depositor's perspective, it's been really interesting to learn what happens after deposition, and see things from the other side of the looking glass!
Landing a role at the ADS also gave me the perfect excuse to relocate to the beautiful city of York, and although living and working in the age of Covid has meant that I have so far had to work remotely, things will hopefully be changing in the near future and I will finally be able to traverse the corridors of King's Manor and meet the rest of the fantastic ADS team in person!