This week we would like to highlight a recent addition to the ADS collection from Wessex Archaeology – an investigation of the remains of the Second World War Mile End Prisoner of War (POW) camp. The archaeological excavation and metal detector survey revealed a number of structures and an impressive collection of WWII artefacts. Documentary evidence suggests that POWs were present at the camp after the close of the war in 1945, however, the majority of the finds recovered date from 1940-1943.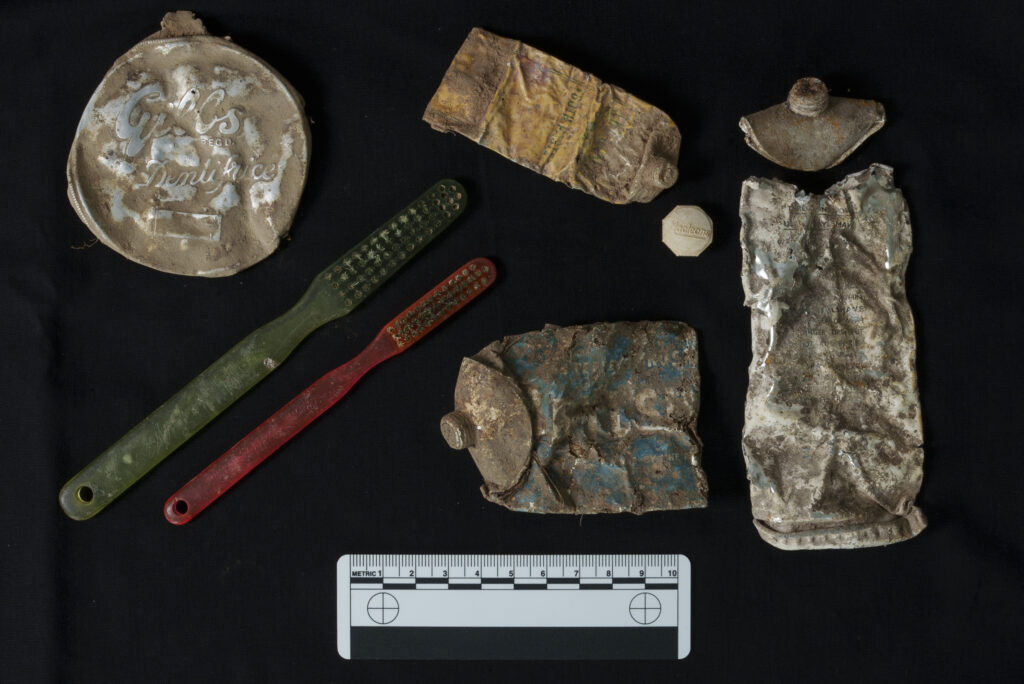 The finds assemblage from the investigation was extraordinary and provided evidence for the domestic life of the camp, including military issue ceramic tablewares, beer glasses, a lead alloy toy camel and the identity tag and uniform pins of a German prisoner. The camp has also been said to have been subject to 'frequent breakouts' and evidence for barbed wire and spent cartridges likely relate to the security measures at the camp. Remarkably, an unstratified loaded German pistol was also found during this archaeological investigation.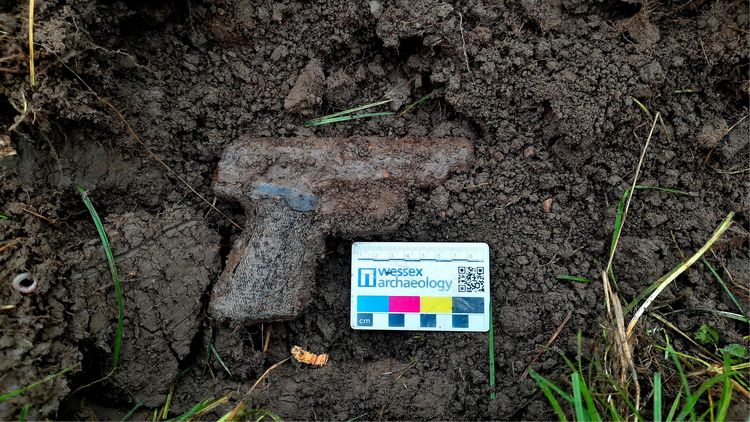 The remains of several structures were uncovered during the excavation including a toilet block or cook house, recreational facilities and the base of several concrete huts, perhaps dormitories.
The archive contains data that resulted from both a strip, map and sample excavation and metal detecting survey undertaken along the Oswestry Bypass, Shropshire between October 2020 and February 2021. This collection comprises reports, images, CAD survey drawings, finds information, GIS data and site records.
To find out more visit the archive page. https://doi.org/10.5284/1111771