This week we at the ADS would like to invite everyone to sign up to the mailing list for the ADS newsletter! Published every quarter (every 3 months) the newsletter will contain all the latest news here at the ADS including:
New and exciting

collections

!

Upcoming

events

!

Highlights of important and useful existing collections!

New publications from

Internet Archaeology

!

New blog posts from

Soundbytes

!

Recent events attended by ADS staff members!

And lots more!
The first newsletter will be sent out in the next couple of months and will contain details from this year's Annual Report.
To sign up to the mailing list visit the ADS website here, scroll down to the bottom of the page and click on the 'Subscribe to Newsletter' button. To sign up you will need an active email address.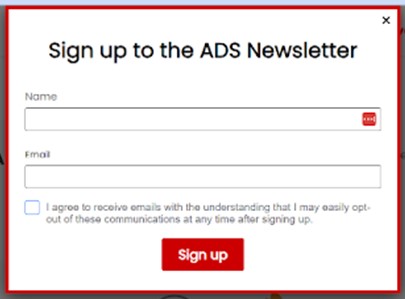 Participation in the newsletter mailing list is subject to the ADS Privacy policy. You are free to unsubscribe from this mailing list at any time.