Last month, our team of archivists were busy with another 'Archives Sprint', a week dedicated to processing digital archives deposited through our website's ADS-easy interface. Over the course of the week, the team beavered away and were able to accession, process and disseminate over 30 archives from 13 depositors. We received an assortment of data types including images, reports, site records, databases, GIS, CAD and geophysics.  
As always, the archives we received were delightfully varied, representing a range of different event types, locations and periods. Here we turn the spotlight on some collections that really stood out to us!
We were particularly impressed by the number of datasets we received from Colchester Archaeological Trust (CAT), from their projects undertaken in the North Essex and Suffolk area. These included images from building monitoring and recording at Hedingham Castle. Built by the de Veres, the Earls of Oxford, in the late 11th to early 12th century, the Norman Keep is a fantastic and surprisingly well-preserved example of a medieval fortified structure.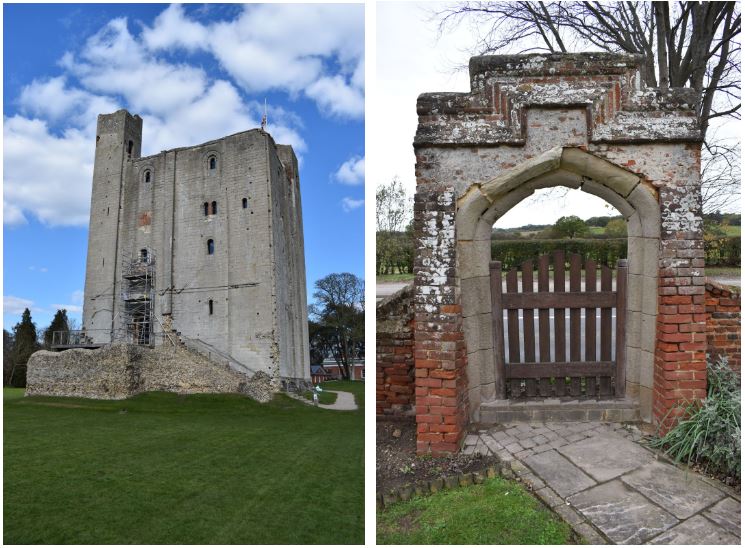 Another historic building recording produced photographs of an early 16th century red brick gateway at Gatehouse Farm, Thorrington, prior to its restoration and repair.
A watching brief at 159 Maldon Road, Colchester revealed the partial remains of two straight-sided Roman features, one of which contained a flanged bowl and folded beaker. Although no human remains were recovered, it is highly likely that both features are graves that date to the Roman period.
A big thank you to CAT, who have made great strides in depositing their digital data with us and produced some really fascinating archives!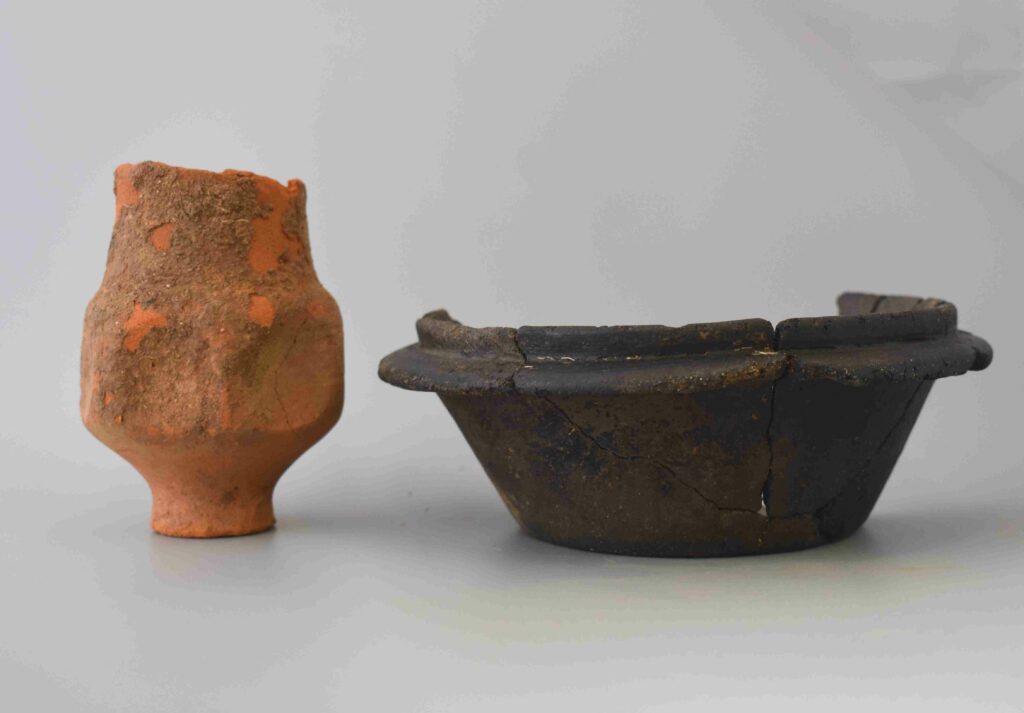 Suffolk County Council have deposited a comprehensive archive of digital data from an excavation of an early Anglo-Saxon cremation cemetery at Lackford, Suffolk in 2015 and 2016. Finds uncovered by the excavation included cremation urns and their contents, pottery and grave goods dating from the 5th to 6th centuries AD. We found ourselves poring over the rich and intriguing data, which included photographs of the cremation burials, finds analysis tables and reports, as well as scanned notebooks and sketches from an earlier excavation of the site in the late 1940s.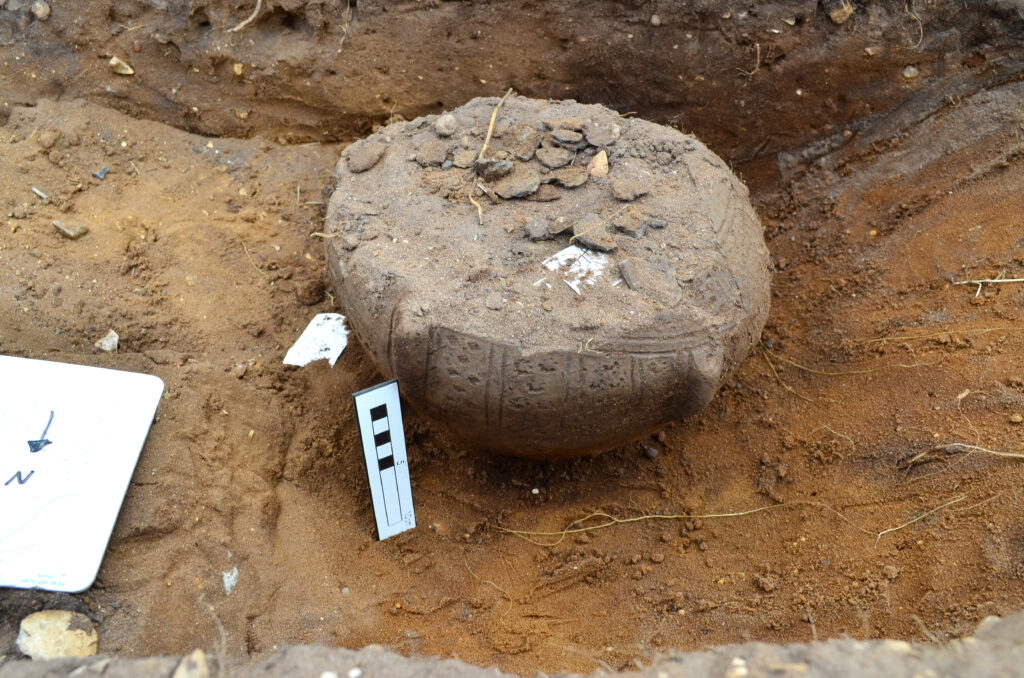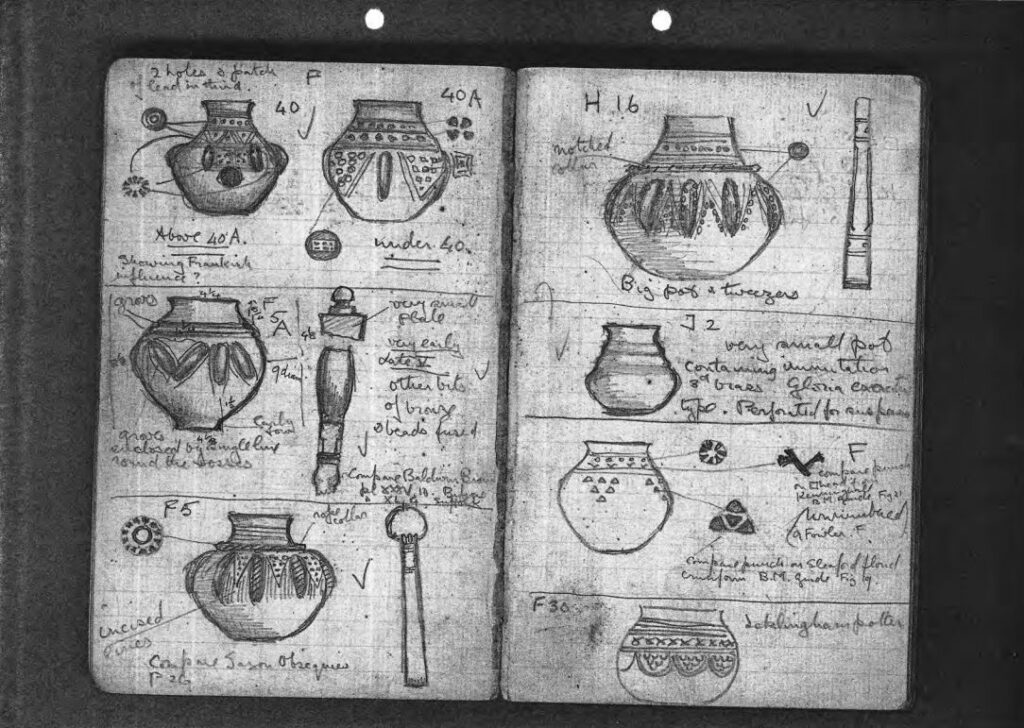 The themes of travel, transportation and defence cropped up quite a bit during the week, particularly through two datasets from work undertaken at two different maritime ports – a historic building recording at the Port of Boston, and a watching brief and strip, map and sample at the Port of Sunderland. 
Mott MacDonald undertook a building recording of three features at the Port of Boston as part of the Boston Barriers Tidal Scheme. The photographic survey recorded the Wet Dock Lock constructed in the 1880s, the Right Bank Grain Hoist, and a World War II pillbox located on the dock. The pillbox is representative of the early World War II defences, which were thrown up rapidly across the country, due to the perceived threat of invasion.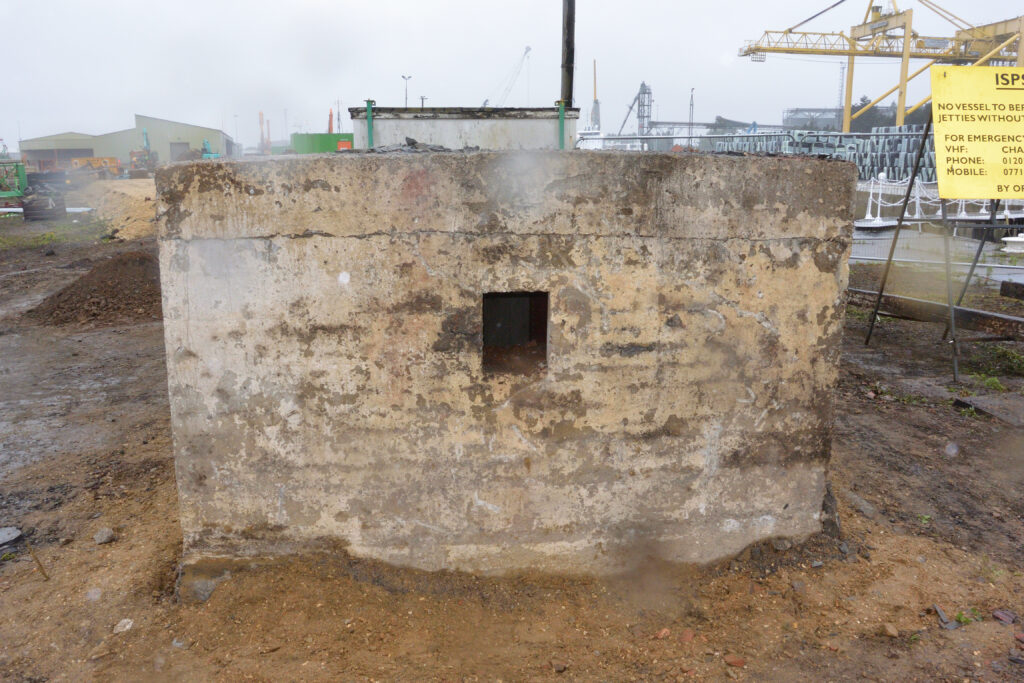 An excavation by Archaeological Research Services at Hendon Railway Sidings, Port of Sunderland produced photographs, site records and CAD vector graphics of the rail turntable, roundhouse and engine sheds dating from the mid-19th century. The site represents the significance of both rail and sea travel during this period.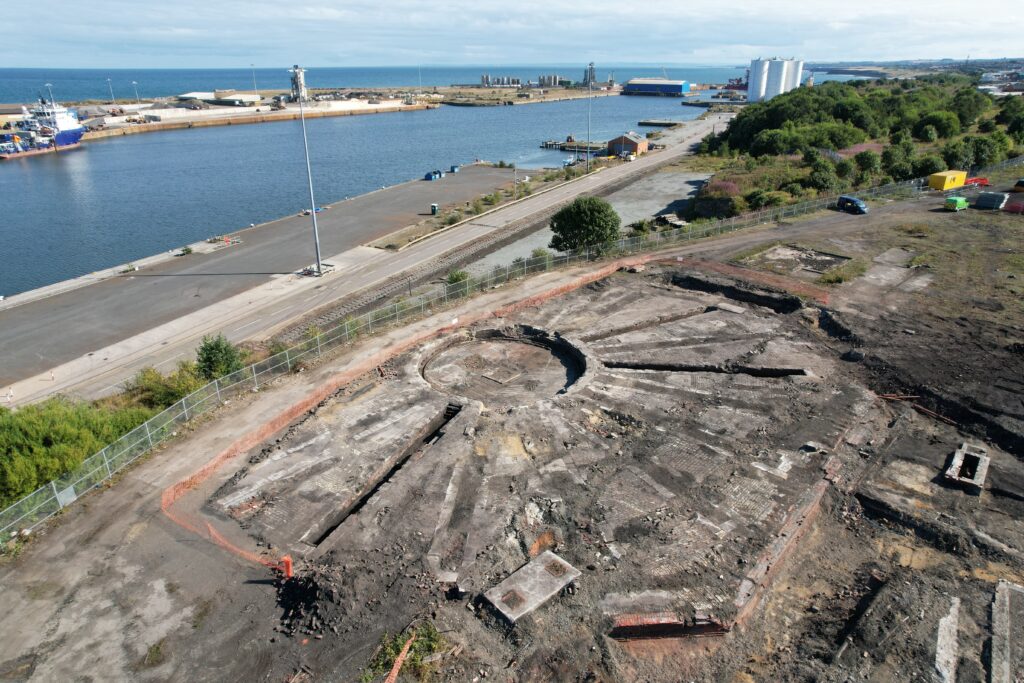 Another highlight from the week was an archive deposited by Cotswold Archaeology of data from an evaluation at St Johns Business Park, Huntingdon. Features uncovered during the evaluation are likely related to a known Late Iron Age/Romano-British settlement to the north of the site. Post-excavation finds photographs show an impressive collection of Late Iron Age and early Roman pottery including coarse ware, Gaulish Samian ware, and sherds from a Baetican (Iberian peninsula) amphora. The presence of some of these finer wares, as well as the presence of marine oyster shells provides evidence of access to markets supplying both regional and imported goods.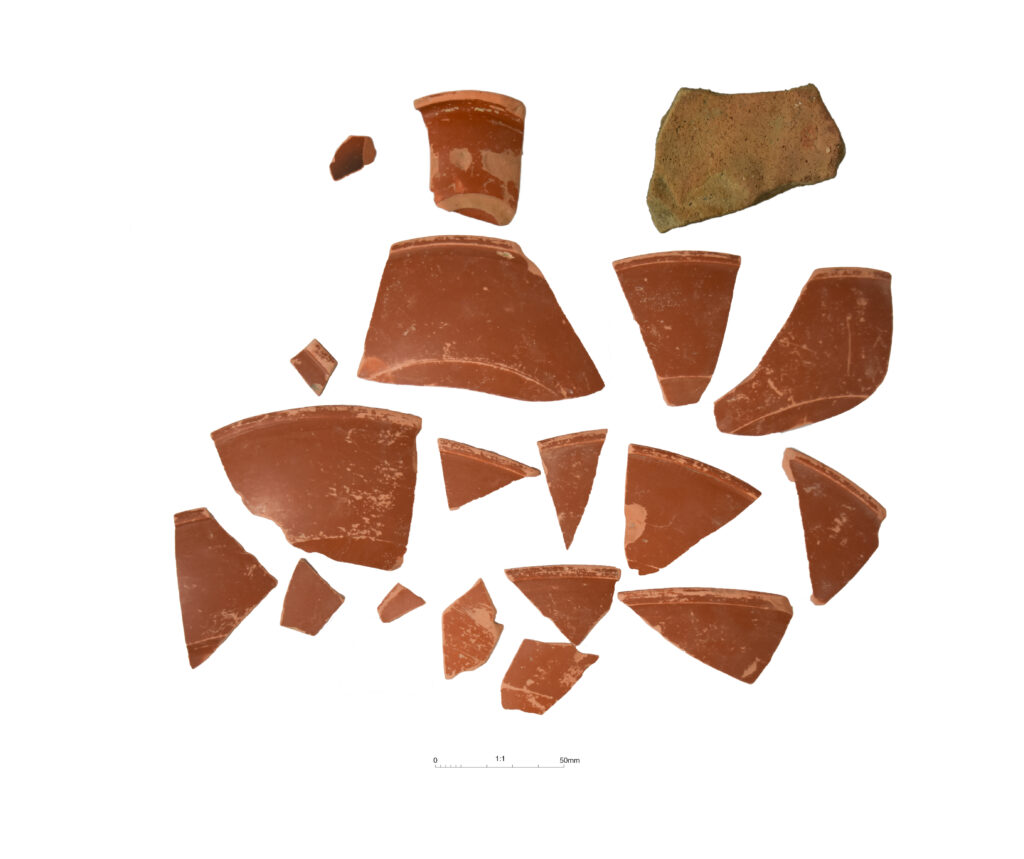 It's always a treat to see fantastic collections such as these come to us through the ADS-easy system, and to be able to follow the process all the way through – from ingesting the data, to producing complete archive web pages with openly accessible and downloadable data and metadata.
The ADS is dedicated to the long-term preservation of archaeological data, and making our collections available for the public to access, explore and re-use. All these archives and many more are available via our archives search interface and our Collections History page.