Hardwick Park is a Grade II* Registered Historic Park and Garden located in Sedgefield, County Durham. During the 19th-20th century the park gradually fell into a state of disrepair and by the 1960s many of the garden buildings had been demolished. A small community project was developed by The Friends of Hardwick Park in 2022 with an aim to investigate two of these mid-18th century historic buildings. Pre-Construct Archaeology Ltd was commissioned by this voluntary group to undertake an archaeological excavation in August 2022 and the digital archive from this project was released on the ADS website in January 2023.
The Friends of Hardwick Park received funding from the National Lottery Heritage Fund and the Sir James Knott Trust to support the project to partially excavate the Bath and Banqueting Houses which had formed key features within the original design of the parkland landscape. The objective of the works was to establish the survival and extent of the two buildings through targeted community led excavation with the hope of ultimately restoring the buildings in the future.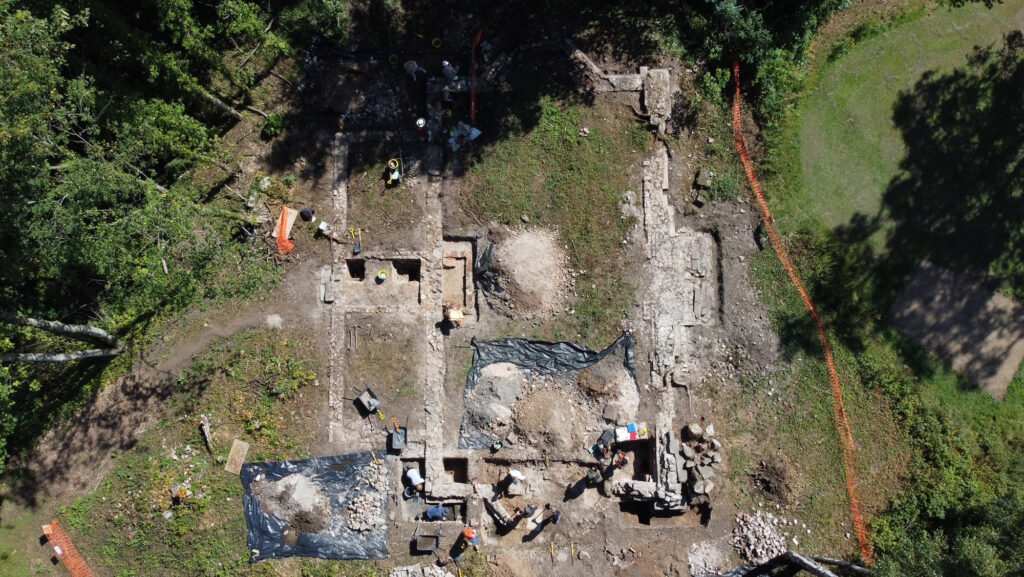 The project demonstrated that below-ground remains have survived in an excellent state of preservation and have provided key structural information on construction materials. The broad range of architectural and decorative materials recovered from the trenches included painted plaster fragments, decorative stuccowork, worked stone, Corinthian capitals and sandstone balusters. These materials will be invaluable in reconstructing the form of both the internal and external decoration of these structures. The records produced from this phase of works will be used to inform planned architectural and engineering design work to reconstruct the two buildings in the future.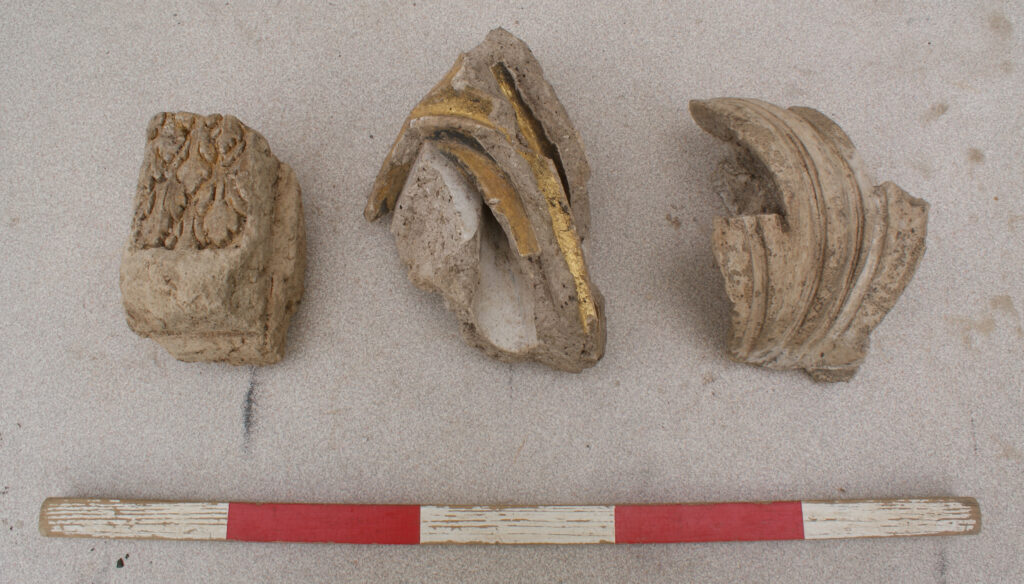 Along with providing a better understanding of the history of these buildings, this community archaeological investigation engaged volunteers and provided them opportunities for basic training in archaeological surveying, excavation, finds processing and trench reinstatement. To learn more about the background and outcomes of this project, the Digital Archive from an Archaeological Excavation at Hardwick Park, Sedgefield, County Durham, August 2022 is available to view and download on the ADS website. This collection includes the project report, survey data from the buildings, and the site and finds photography.