The OASIS form started collecting extra information about Geophysical surveys in 2004 when The Royal Commission for Ancient and Historical Monuments in Scotland (now Historic Environment Scotland, HES) funded the creation of an extra part of the OASIS form.
How is the data collected now?
When a user selects Geophysical survey under project type they then see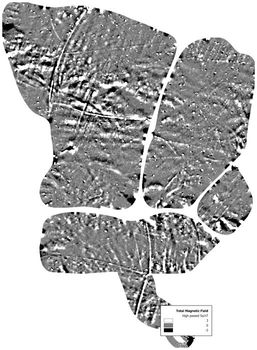 an extra section to complete. These completed survey details are then passed on to relevant national body (HES or Historic England), HERs, other data consumers and entered into the Geophysical Survey Database (GSDB) so it can be seen publicly. If a report is added to the OASIS record then this is also linked to the record in the GSDB. The metadata entered in the OASIS form for a geophysical survey is sufficiently detailed to accompany a digital archive that is submitted and allows the data to be reused.
So the survey details are added once to the OASIS form and used in multiple places. This 'COPE' Capture Once Publish Everywhere is the driving aim of OASIS.
Attached (Geophysics_fields) is a list of the fields currently collected by OASIS and the accompanying pick lists that are available for some of the fields. People are able to enter other terms as well as those in the lists and this has created some problems on the transfer of data to the Geophysical survey database.
How can you help?
Continue reading How can we improve the Geophysics recording in OASIS? →