This is the third of these consultation blog posts, this time we need to talk about…
ARCHIVES!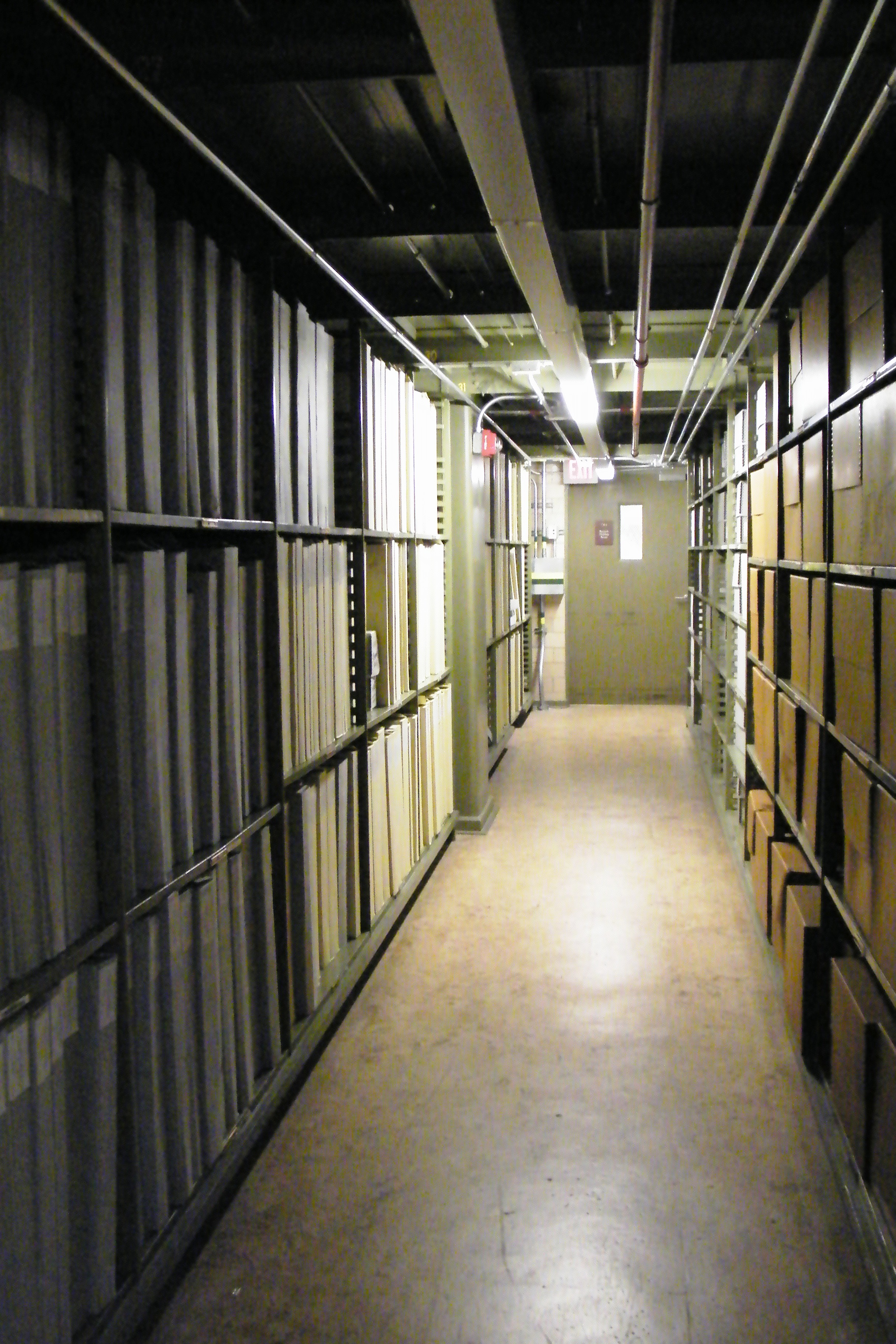 OASIS has always had an archive section – it is one of the five main sections of the OASIS form: Project details, location, creators, ARCHIVE and bibliography. In the redeveloped version of OASIS we want archive information from OASIS to go to HERs as usual, but also to museum and archive curators, and allow archive depositors to connect directly with the organisation receiving the archive.
What does OASIS collect at the moment?
A quick recap:
OASIS splits an archive three ways: PAPER, PHYSICAL and DIGITAL.
For each of these three types it collects: Archive location, Archive identifier, Archive contents, Archival media and Notes.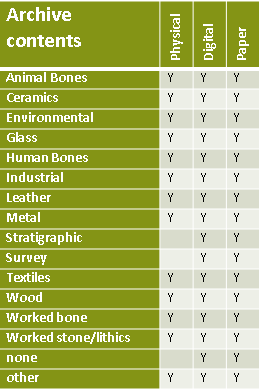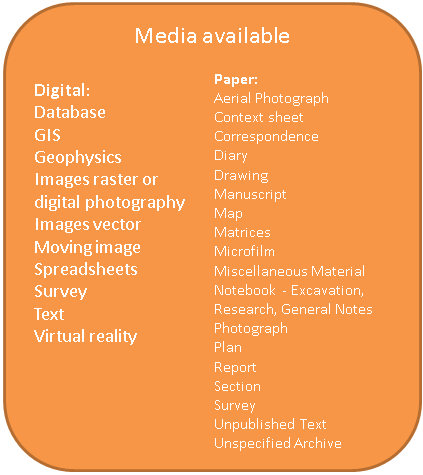 It was originally designed to give a flavour of the contents of the archive and let people locate them if they were interested.
What we think might be more useful now…
Having done a small workshop with Museums last year and consulted with other organisations we are now thinking that something a little more flexible might be the way to go.
We still need to gather the information of the location of the archive but if we can link that in with the Archaeological Collections Areas Database and Map and expand its contents it will make selecting an archive easier.
We are also going to have a profile page for each participating Museum/Archive where they can link to their collections policy and  potentially have their archival notification form available for download. This could be uploaded to the archive page on OASIS for collection but the museum.
The archive page would collect similar sorts of information as it does currently but would also ask for the current location of the archive and a potential archive deposition date.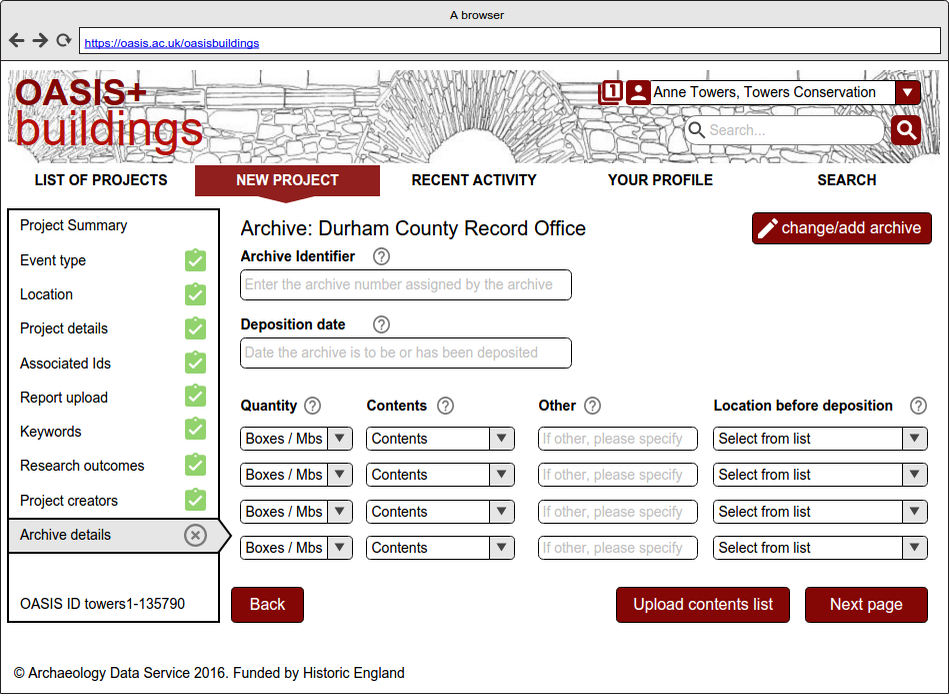 There would also be a messages area where questions about the archive could be shared between the depositor and the museum.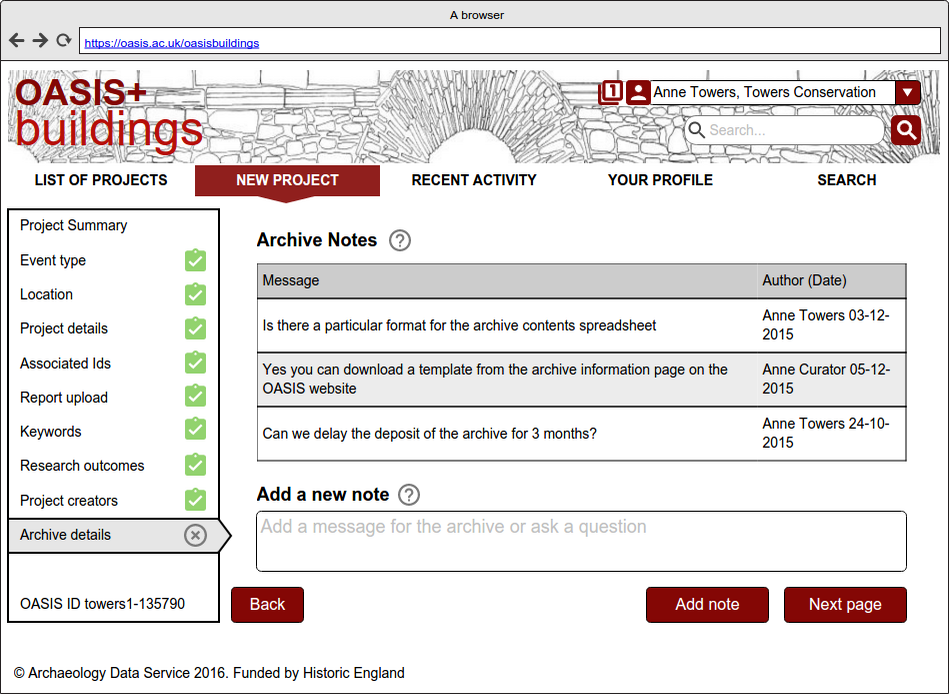 Please post your comments – we need to know if this will work for you. We are looking for opinions particularly from people who are filling in the OASIS form: units, volunteers and people from Museums and archives who might use the system.
As ever if you don't want to post, you can always email your comments to us.