If you are an OASIS user or potential user we need your comments on how the new OASIS system will record large area surveys.
The current version of OASIS was not designed to collect large area surveys and so does not cope with it very well. We think we can do better in the new system, but we need your help!
This is how things might be improved. Please use the comments section to tell us what you think.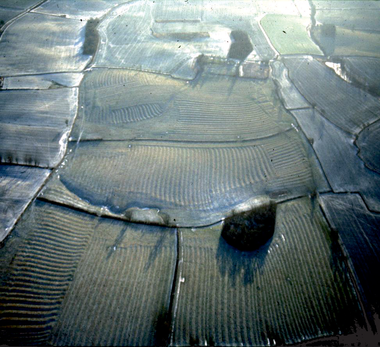 What scenarios are there? We think:
Walkover surveys e.g. Windfarm
Thematic surveys/studies e.g. Roman bath sites in the UK
Linear projects e.g. Road/rail schemes
Large geophysical surveys
 Can you add others?
Recording and reporting:
We propose to:
have the area of the project defined by a boundary polygon – either uploaded from as a GIS file (formats to be determined) or drawn on a map on screen.

create only ONE record no matter how many HERs an event covers (this is not what happens now).

each HER would be notified of the project (if they had opted to be).
each HER can review the record and see who else had worked on it.

the record would be saved as successive

versions

if changes were made.

BUT: The release of the report to the ADS Library and the record to other external databases would

not

be stopped by an individual HER that had not reviewed it.
Other questions relating to investigation type:
Walkover surveys e.g. Windfarm
For Walkover surveys e.g. Windfarms – Is the boundary of the full extent of the survey enough in these cases or would smaller investigation areas within the larger survey want to be defined? And if so how?
 Thematic Survey e.g. Roman bath sites in the UK
We can think of 2 ways to do this:
Allow upload of a polygon for whole area – may be a region or even a country, but allow 'sub polygons' and sites to be included as well.

Do as for Linear projects below – have a parent record that covers the whole areas, then child OASIS records where the thematic survey had done further work. Individuals sites could then be passed on as monuments records.
Is there another way?
Linear projects e.g. Road/rail schemes
Large scale and long-running projects with multiple events.  
each event entered as a separate OASIS record

THEN: related to an overarching 'parent' project – should parent project be identified by the OASIS ID or something else?
Large Geophysical Surveys
Entered on a survey-by-survey basis and related to a parent record as above.
So in the interests of keeping this post short enough to read easily (too late?) we have not gone into great detail but hopefully have covered enough to generate discussion.
Will these proposals work for:
HER Officers?

Investigations Teams at National Heritage bodies (Historic England, Historic Environment Scotland, National Trust)?

Contractors doing large scale projects?
Tell us your thoughts!