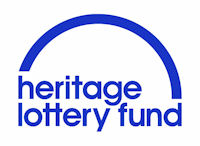 HLF APPLICANTS
From 1 July 2012 the Heritage Lottery Fund has new advice for applicants that asks them to consider what will happen to their project outputs in the long term and new requirements for the digital material it funds; these include:
any digital output must retain full functionality for five years after the end of the project
underlying data sets must be available for the life time of the contract with the HLF (10 years for projects awarded less than £200,000; 25 years above £200,000)
The outputs, including all files, must be available free of charge for non-commercial use
While this should not be taken as an exhaustive or complete list of HLF Terms of Grant these are three areas where many HLF projects may need to take advice and the ADS can help.
The ADS offers a range of services that may be of use for HLF grantees:
We archive digital data that records or interprets things in the historic environment. Our collections are wide ranging from databases of World War 2 defensive structures recorded by volunteers to the Heathrow Terminal 5 Excavation Archive undertaken by a number of commercial archaeology units. The time span of our collection ranges from the evidence of the earliest human, 3 million years ago, to records of industrial archaeology from the twentieth century.
We maintain digital data in the long term (over 25 years). The ADS is one of the few accredited digital archives in the UK. With 15 years of experience in digital archiving we hold the Data Seal of Approval for our work, one of only two digital archives in the UK to do so.
We provide advice and guidance on the use of appropriate standards in creating and archiving digital resources, with a focus on data reuse in the historic environment sector. All our guidance is freely available online and we are happy to work with HLF grantees and applicants on projects they may wish to eventually deposit with the ADS.
The cost of archiving files with the ADS can be included in applications to the HLF.
You can find out more about depositing data with the ADS here, including how to calculate deposit costs.
For any further information please do not hesitate to get in touch with our helpdesk.