Thematic resources
The ADS and Internet Archaeology have a number of resources that cover multiple time periods and explore historical themes, such as how people in the past styled their hair.
Where did people go in the last Ice Age? by Pia Spry-Marques. © S. Pilaar Birch, S. Castor-Perry and V. Pia Spry Marques 2013. CC-BY-NC-SA.
This project produced a series of short videos on historical and archaeological topics. The goal of the project was to digitise archaeological research by creating illustrated video podcasts that would be easy for non-archaeologists to understand.
Four videos are available on the following topics: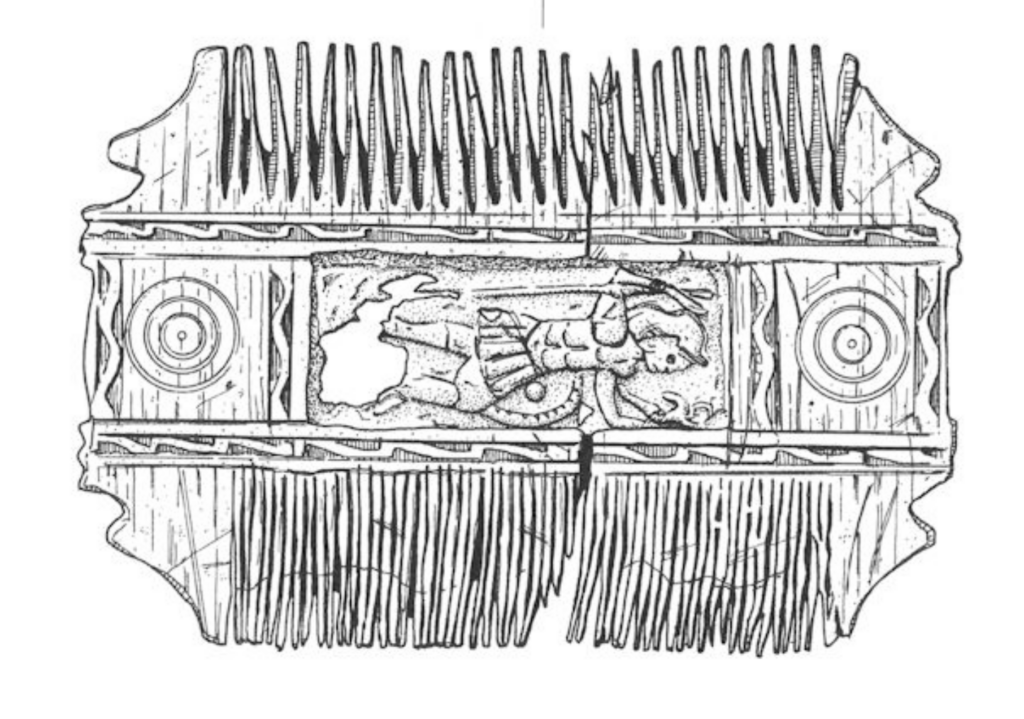 This resource is a series of short articles about how people from different cultures in the past styled their hair. The articles investigate how 'everyday' objects can shed light on grooming habits throughout history and explores how hair may have been a symbol of power and identity to people in the past. The time periods and places discussed in the articles include Ancient Egypt, Roman Britain, Anglo-Saxon England, the Vikings, the Early Middle Ages, Post-Medieval London and Prehistory. The articles can be browsed by map, an image gallery or by timeline.